Amanda Stark
Primary tabs
Google
Amanda Stark,
Attorney at Law
Amanda
Stark
Page, Wolfberg & Wirth, LLC
Office

: (717) 691-0100
Fax

: 717-691-1226
5010 E. Trindle Road, Suite 202
Mechanicsburg
PA
,&nbsp
17050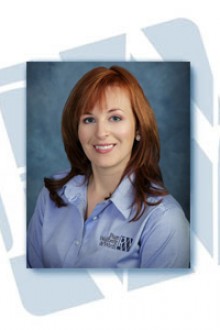 Amanda Stark is a senior attorney at Page, Wolfberg & Wirth, LLC.  Her work for PWW includes representing private, public and non-profit EMS agencies, billing companies and others that serve the nation's ambulance industry on reimbursement and compliance issues.
Amanda is a speaker on all things compliance as well as a variety of other topics at PWW's signature abc360 conference series and other seminars and webinars.  Amanda co-developed and is now the main instructor for NAAC's Certified Ambulance Compliance Officer Course.  She is also one of the authors of the Ambulance Compliance Program Toolkit and helps to develop many of the firm's other articles, presentations and programs that are widely used by EMS providers throughout the United States.  Amanda is passionate about policies and enjoys helping clients implement and improve their compliance programs.
In addition to her work with PWW, Amanda also serves as the Executive Director of NAAC and of PWW Media, Inc.
Prior to joining PWW, Amanda was the in-house counsel and Compliance Officer for a large ambulance service where she created, implemented and oversaw the company's first formal compliance program. Amanda has significant experience advising both public and private ambulance services and billing agencies concerning reimbursement and compliance issues.
When she's not writing policies, Amanda enjoys spending time with her husband and children and cheering for the Illini.  She has also volunteered extensively with various organizations including her children's schools and the Junior League.