G. Christopher Kelly
Primary tabs
Google
G. Christopher Kelly,
Attorney at Law
G. Christopher
Kelly
Page, Wolfberg & Wirth, LLC
Office

: (717) 691-0100
Mobile

: (404) 934-8999
Fax

: (717) 691-1226
5010 E. Trindle Road, Suite 202
Mechanicsburg
PA
,&nbsp
17050
US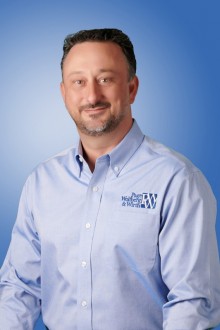 Chris Kelly is Of Counsel at Page, Wolfberg & Wirth, LLC.  Chris is a nationally-known EMS attorney and consultant and works with the firm's clients on issues of reimbursement, compliance, privacy and more.  After graduating from UNC-Charlotte in 1994 and then law school at the University of Memphis in 1998, Chris spent several years in general practice before becoming a full-time EMS attorney.  Chris has significant experience litigating health care cases, including representing clients in False Claims Act cases as well as successfully challenging CMS on Medicare regulations on behalf of ambulance services.  He is a sought-after national speaker on a wide range of compliance related topics for the ambulance industry and has presented at numerous state and national conferences.  
In 2005, Chris took a position as Chief Legal Officer for a national EMS software and billing company where he guided the regulatory compliance of both the proprietary software platforms and the billing division which served as many as 100 ambulance agencies at a given time.  Chris also was responsible for the consulting division of the company, providing guidance to public, private and nonprofit ambulance services nationwide.  He has represented hundreds of ambulance services in various legal matters including Medicare/Medicaid audits and formal investigations, State licensing issues, contracting issues, overpayment appeals and numerous other EMS related issues.  Chris has won several cases that have had major impact on ambulance reimbursement in the U.S. and has recovered more than $20 million for his clients over the course of his career. 
Chris writes regularly for EMS World and has been on the magazine's Editorial Advisory Board since 2003.  Chris has been an adjunct instructor for Virginia College, teaching Legal Aspects of Healthcare Administration and Health Law and Ethics.  He is a prolific writer and frequent contributor to various EMS publications and has published dozens of EMS-related articles over the course of his career. 
Chris is admitted to practice law in the state of Tennessee (federal and state courts) and the 5th, 6th, and 11th U.S. Circuit Courts of Appeal.  He lives in Nashville, Tennessee, where he enjoys listening to music and exploring the culinary scene of Music City.