Daniel Pedersen
Primary tabs
Google
Daniel J. Pedersen,
Attorney at Law
Daniel
Pedersen
Esquire
Page, Wolfberg & Wirth, LLC
Office

: 717-620-2683
Fax

: 717-691-1226
5010 E Trindle Rd., Ste. 202
Mechanicsburg
Pennsylvania
,&nbsp
17050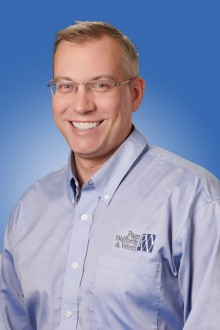 Daniel Pedersen is a Managing Partner with the nationally recognized law firm of Page, Wolfberg & Wirth, LLC, where he has practiced law since 2004. The firm represents ambulance services, municipalities, fire departments, hospitals, and other organizations in a wide range of medical transportation issues.
In College, Daniel was involved with the Yearbook, Pep Band, Golf Team, Biology Club, and served as an Orientation Advisor. Although a graduate of Pace University School of Law in White Plains, NY, Daniel had the unique opportunity to spend his third year as a visiting student, at Widener School of Law in Harrisburg, PA. This experience immersed him in facets of both NY and PA laws. While at both Widener and Pace, Daniel was a research assistant for law professors. While on sabbatical from law school, Daniel worked as a Quality Assurance Analyst for Wyeth-Ayerst Laboratories in Marietta PA. This, along with being a Biology major in College led Daniel down a path of health care, eventually finding a home at PWW, after spending several years at a health care firm in Harrisburg, PA. 
At Page, Wolfberg & Wirth, Daniel concentrates his legal practice in the areas of compliance, Medicare audits and reimbursement, HIPAA, and federal and state regulatory issues that affect ambulance services, including the false claims act and anti-kickback statute. Daniel spends much of his time performing compliance and claim reviews, including on-site visits and training sessions, and handling Medicare appeals on behalf of clients around the country.
Daniel's three children keep him busy throughout the year. The family is active in music, church, skiing, hiking, golf, tennis, lacrosse, volleyball, and hockey. The family also enjoys vacationing in Myrtle Beach and Disney World.