Kenneth Brody
Primary tabs
Google
Kenneth E. Brody,
Attorney at Law
Mr.
Kenneth
Brody
Page, Wolfberg & Wirth, LLC
Office

: 717-620-2691
Fax

: 717-691-1226
5010 E. Trindle Rd.
Mechanicsburg
PA
,&nbsp
17050
United States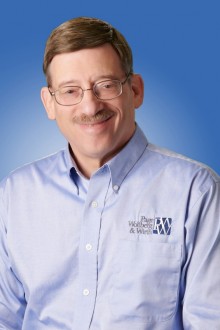 Ken Brody is Of Counsel to Page, Wolfberg & Wirth, LLC. Ken works with the firm's clients on matters of regulatory compliance, licensure and certification issues, administrative law issues, contracts and a variety of other issues. Ken joined the firm in 2011 after 34 years as a government attorney, having worked for over 20 years as counsel with the Pennsylvania Department of Health, where he was the chief attorney responsible for providing legal advice to the state Bureau of EMS. Ken's knowledge and insight to the workings of the state and federal governments make him an effective advocate for EMS clients across the country when dealing with state and federal administrative agencies.
Ken also spent 11 years as an attorney with the Department of State, where he counseled various boards and commissions that regulate health care and other professionals, and prosecuted disciplinary cases before other boards and commissions. He served as counsel to the State Board of Medicine in his last seven years at the Department of State. Ken spent the next 23 years as an attorney with the Department of Health, during which he counseled offices that administer public health programs and other offices that ensure regulatory compliance. Over his last 20 years in the Department of Health Ken counseled the Division, later elevated to the Bureau of Emergency Medical Services, and was a primary architect of Pennsylvania's Emergency Medical Services System Act, enacted in 2009.

While with the Department of Health, Ken held various agency-wide positions, including Regulatory Coordinator, Right-to-Know Law Coordinator, and Senior Counsel in Charge of Litigation. He also served various stints as Acting Chief Counsel of the Department of Health as well as Acting Chief Counsel of the Bureau of Professional and Occupational Affairs in the Department of State, and as a hearing officer for various Pennsylvania agencies. Ken has also served as a speaker at many conferences, and he has presented continuing legal education courses at the Pennsylvania Health Law Institute and for the Lancaster Bar Association.
Ken graduated cum laude from the University of Pittsburgh and is a 1976 graduate of the Wake Forest University School of Law. He is admitted to practice before the United States Supreme Court, the Pennsylvania Supreme Court and the United States District Court for the Western District of Pennsylvania, and has extensive experience in trial and appellate litigation dealing with a wide array of health care, administrative law and other legal issues.