EMS Law COVID-19 Corona Update Webpage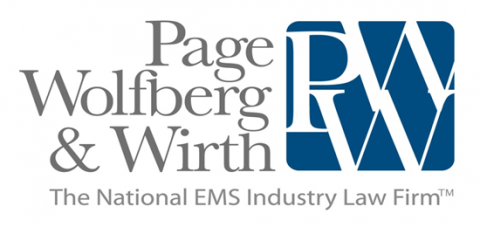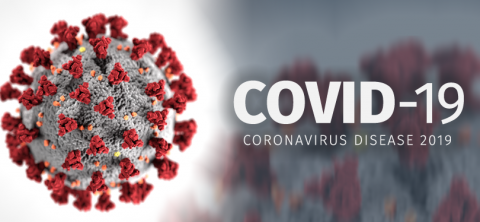 EMS Law COVID-19
Corona Update
Current as of:  April 1, 2020  
Click Here for COVID-19 EMS Resources
NOTE: INFORMATION ON THIS PAGE IS CURRENT AS OF THE DATE IT WAS POSTED OR CREATED.  PLEASE CONSULT THE "DATE ADDED" OR DATE LISTED IN THE RESOURCE BECAUSE INFORMATION MAY HAVE CHANGED SINCE THAT DATE.    
We're Providing Answers to Your Questions During this Crisis
We are receiving many questions on the legal issues related to COVID-19 and PWW will be providing regular "EMS Law COVID-19 Corona Updates" as these questions come in and we develop a response.  The situation is changing hourly as new information comes in and the government issues various orders and guidance. Our goal is to keep you up-to-date with the latest information - and this "Corona Update" will be refreshed and revised on a regular basis during this national health emergency.  
Please note that our answers to these questions are for general information purposes only and should not be relied on as legal advice or a definitive statement of the law. We are not a government authority.  These answers are simply intended to give some informal and practical guidance to help you navigate the many tough questions that have emerged during this crisis.  If you need answers to your specific questions or issues, please reach out to us. 
Contact Us with Your Specific Issues and Questions
Throughout this crisis, PWW remains in full operational mode, working from remote locations and interconnected on a regular basis.  Please contact any of our professional staff via email or by phone at any time. You may also contact us by sending your question to: info@pwwemslaw.com.  You will get a prompt answer from an attorney or consultant assigned to the question.


COVID-19 EMS Legal Questions and Answers (Questions are Hyperlinked)

Medicare
1. Our ambulance service is due to revalidate with Medicare. Will my due date be extended?
Date added:  3/24/2020

2. Do the current Medicare patient signature rules remain in effect, have they been relaxed, and can we cease obtaining patient signatures in the field in light of the COVID-19 crisis?
Date added:  3/24/2020
 
3. Does transport of an individual with isolation precautions due to confirmed (or suspected) COVID-19 meet the Medicare medical necessity requirement?
Date added: 3/30/2020
 
4. Will ambulances services be reimbursed for non-transport services provided to patients?
Date added: 3/30/2020
 
5. Do the new telemedicine options require special documentation practices for EMS?
Date added: 3/30/2020
 
6. What is the Accelerated and Advance Medicare payment program for COVID-19 and how does an agency qualify? If an agency receives accelerated and advance payment, how long will the agency have to repay the amount received?
Date added: 3/31/2020
 
7. What types of audit activities constitute "active medical review or program integrity investigation" that would preclude participation in the accelerated and advance program?
Date added: 3/31/2020
 
8. Will CMS reimburse ambulance services for transports to alternative destinations during the COVID-19 pandemic?
Date added: 3/31/2020
 
9. Is CMS pausing the Scheduled, Non-Emergency Ambulance Transport Prior Authorization Model during the COVID-19 pandemic?
Date added: 3/31/2020
 
10. Can ambulance services be reimbursed by Medicare for telehealth services?  Can we bill practitioners for telehealth services that we help them provide to our patients?
Date added: 4/1/2020
 
11. Will CMS pay for treat-no-transport if medical command directs a patient with COVID-19 to stay home and self-quarantine?
Date added: 3/31/2020
 
12. What telehealth waivers are currently in place for the COVID-19 Public Health Emergency?
Date added: 4/1/2020
13. When should I use the "CR" modifier on an ambulance claim?
Date added: 4/2/2020
 
HIPAA
1. Can facilities and other healthcare providers share the COVID-19 status of patients with EMS and other first responders?
Date added: 3/27/2020

2. How can staff members work remotely and still be secure under HIPAA when dealing with health information?
Date added: 3/27/2020

3. How can we share COVID-19 information about patients within our agency?
Date added: 3/27/2020

4. How can we share COVID-19 information about patients with other first responders and health care providers?
Date added: 3/27/2020

5. What about DISPATCH COMMUNICATIONS?  What can we share, and can we flag addresses with suspected COVID-19?
Date added: 3/27/2020

6. What if we think someone is in danger because they may have been exposed?  Can we share COVID-19 information about a patient with that person?
Date added: 3/27/2020

7.  Who can – and should -  we report COVID-19 information to?  Can we report to our health department or EMS regional council?
Date added: 3/27/2020
 
8. What are your recommendations if we have billers that need to work from home that specifically need to handle physical paperwork (run logs, PCS's, face sheets)? Can we deliver paperwork to them at their homes or have them pick up/drop off paperwork? How do we stay HIPAA compliant with physical paperwork at biller's homes?
Date added: 3/30/2020
 
9. What information regarding COVID-19 calls can be shared with county executive and other county officials?
Date added: 3/31/2020
 
10. Does an employer have the right to be notified if one of their employees test positive for COVID-19?
Date added: 3/31/2020
Workplace Staffing, Safety & Screening
1. Are hospitals required to let EMS personnel know if they had come into contact or possibly been exposed by a patient that was later diagnosed with COVID-19?
Date added: 3/30/2020
 
2. Does an EMS provider exposed to COVID-19 have to self-quarantine? 
Date added: 3/30/2020
 
3. Can an EMS agency require employees to shave? 
Date added: 3/30/2020
 
4. Can an EMS agency refuse to respond to a call because the patient is suspected of having COVID-19?
Date added: 3/30/2020
 
5. Are ambulance services considered essential businesses? Are billing services?
Date added: 3/30/2020
 
6. Is it acceptable for a first response agency to delay arriving on scene until dispatch has completed EMD to determine if the patient has COVID-19 like symptoms?
Date added: 3/30/2020
 
7. We take temperatures of employees per guidelines, if a provider has a fever, we won't allow them to work. Can we make them use sick time or do we put them on administrative time not charged to their leave?
Date added: 3/30/2020
 
8. Our EMS personnel are requesting to wear their body armor, as well as lawful firearms, while serving through this National Emergency. Should we relax our protocols to make these reasonable accommodations?
Date added? 3/30/2020
 
9. In North Carolina, our County Emergency Management has mandated that first responder agencies stage on all calls waiting for EMS to arrive on scene. Some first responder agencies would arrive 20 to 30 minutes before the ambulance. Could this present a legal issue?
Date added: 3/30/2020
 
10. OSHA requires fit testing on each type of mask that may be used by an EMS provider, has this requirement been waived?
Date added: 3/30/2020
 
11. Let's say we face staffing shortages due to quarantined employees and must perform transports with fewer licensed personnel. For example, let's say we have a non-licensed first responder as the driver and our state typically law requires 2 licensed personnel on every ambulance. Can we still bill Medicare in that situation?
Date added: 3/30/2020
 
12. What proof or evidence must EMS personnel have (especially EMTs and Medics) to prove they are "essential" personnel or otherwise employed by a "life-sustaining business" when local or state government has issued a "stay in place or stay at home order"? 
Date added: 3/31/2020
13. Does the Ryan White Act apply to COVID-19?
Date added: 3/30/2020
 
14. Can an employee refuse to work due to concerns over COVID-19?
Date added: 3/30/2020
 
15. Can an assisted living facility, or other health care facility, require EMS providers to fill out a questionnaire before allowing entry to their facility?
Date added: 3/30/2020
 
16. What defines an exposure to COVID-19, and can an employee continue work after being exposed?
Date added: 3/31/2020
Workers' Compensation
1. Are volunteer EMS personnel covered under state workers' compensation laws?
Date added: 3/30/2020
 
2. What is a full-time employer's workers' compensation obligation in the event an employee contract COVID-19, but works part-time as an EMS provider elsewhere? 
Date added: 3/30/2020
 
3. Can an employee receive workers' compensation benefits in addition to Emergency Paid Sick Leave benefits if they test positive for COVID-19?
Date added: 3/30/2020
 
4. If an employee refuses to use Personal Protective Equipment ("PPE"), and contracts COVID-19, would it be covered by workers' compensation?
Date added: 3/30/2020
Employee Leave
1. Does the Emergency Paid Family and Medical Leave Act or emergency paid sick leave cover an employee afraid to work for fear of bringing the disease home?
Date added: 3/30/2020
 
2. Would an employee be eligible for FMLA over "anxiety" related to contracting COVID-19?
Date added: 3/30/2020
 
3. Can an employer elect to exclude employees from paid sick leave under the Families First Coronavirus Response Act ("FFCRA")?
Date added: 3/30/2020
 
4. Are local governments included in the Families First Coronavirus Response act ("FFCRA")?
Date added: 3/31/2020
 
5. Are organizations with less than 50 employees subjected to the emergency paid sick or family leave requirements of the Families First Coronavirus Response Act ("FFCRA")?
Date added: 3/31/2020
6. Which EMS employees are considered "emergency responders" and potentially subject to being excluded from the group of employees eligible for Emergency Paid Family and Medical Leave and Emergency Paid Sick Leave under the Families First Coronavirus Response Act?
Date added: 4/1/2020
 
Patient Care

1. Can an EMS provider refuse to transport a patient if that patient is suspected of having COVID-19 and refuses to wear a mask?
Date added: 3/30/2020
EMS Operations

1. Can hospital emergency departments go on diversion or refuse to accept patients?
Date added: 3/31/2020
Employee Wage & Benefits
1. Has the full-time employee hour requirement of the Affordable Care Act ("ACA") been waived?
Date added: 3/30/2020
 
2. If an employer is requiring employees to work from home, is the employer obligated to provide any additional equipment to the employees? Can an employer make employees use their personal cell phone to conduct official business?
Date added: 3/30/2020
 
3. Are EMS providers entitled to hazard pay?
Date added: 3/30/2020
 
4. Is there a limit to the number of hours or days a first responder, in any capacity, can be required to work during the COVID-19 Public Health Emergency?
Date added: 3/31/2020
 
5. Must employers pay employees if employees are required to stay after the end of their scheduled shift to clean equipment, shower, or complete PCRs and other paperwork?
Date added: 3/31/2020

 
COVID-19 EMS Resources

PWW Statement on Assignment of Benefits - EMS Practitioners

PWW Statement on Assignment of Benefits - Billing Personnel

PWW Secure Remote Working SAMPLE Policy

PWW Statement on Sharing COVID-19 Information and HIPAA

OCR Guidance on COVID-19 Patient Information With First Responders

Full Q&A from WEBINAR: Navigating the COVID-19 Issues Affecting the EMS Workplace

Medicare Telehealth FAQs

OCR BULLETIN: HIPAA Privacy and Novel Coronavirus

OCR Notification of Enforcement Discretion for Telehealth

CMS Coverage and Payment Related to COVID-19 Medicare – Including Emergency Ambulance

CMS COVID-19 Emergency Declaration Health Care Providers Fact Sheet - Including Enrollment Waivers

DOL: Families First Coronavirus Response Act: Questions and Answers

CMS FACT SHEET ACCELERATED and ADVANCE PAYMENT for COVID -19 EMERGENCY

CDC COVID-19 Guidance for Emergency Medical Services

CDC COVID-19 Official ICD10 Coding Guidance COVID 19 - Updated 3.18.20
ON-DEMAND WEBINAR: Navigating the COVID-19 Issues Affecting the EMS Workplace
EMS1 Article:  Finally! Feds tell hospitals they may share information about COVID-19 patients with first responders
EMS1 PWW Article: Temporary CMS Changes Provide Needed Flexibility
IMPORTANT: By clicking any of these links and/or downloading any of these documents, you agree to the Terms of Use spelled out below. 
COVID-19 RESOURCES: Any individual or entity who downloads or uses these documents or any modified version of any of these documents in any way is referred to as the "User." Some of the documents are sample forms and policies only, designed by Page, Wolfberg & Wirth, LLC (PWW).  PWW created documents are not legal advice, and no attorney-client relationship is formed by their use. User bears all responsibility for compliance with all applicable laws and regulations, and the User agrees that neither PWW nor the individual designers of PWW created documents are responsible for their use, non-use or modification by any User.  PWW created documents are licensed only for use by individual ambulance services, and may not be sold or distributed by any other individual or entity. Any other use or distribution of PWW created documents requires our express written permission. Please also note that we cannot be responsible to distribute new or updated documents to users. In addition, we do not guarantee that any of these documents will be updated to reflect new laws, regulations or other applicable authority. PWW created documents are Copyrighted by PWW and any use, reproduction or distribution that is not in accordance with these Terms of Use is strictly prohibited unless permitted in writing by PWW. PWW makes no copyright claim to any official government works.