Date:
Wednesday, February 11, 2015
Address:
Lake Jackson Civic Center333 Highway 332 E Lake Jackson, TX 77566
Lake Jackson EMS is hosting two sessions of documentation education on February 11, 2015 at the Lake Jackson Civic Center. The morning session will run from 8:30 to 11:30 a.m. and the afternoon session will run from 1:30 to 4:30 p.m.  Doug Wolfberg will be the featured speaker.  3 elective NAAC CEUs will be available.  $50 per person.  Contact Fred Ortiz by phone at 979-145-2714 or via email at fred.ortiz@ljems.org.
Attorney at Law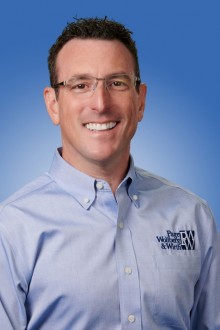 Douglas M. Wolfberg,
Attorney at Law
Douglas
Wolfberg
Page, Wolfberg & Wirth, LLC
Office

: (717) 691-0100
Fax

: (717) 691-1226
5010 E. Trindle Road, Suite 202
Mechanicsburg
PA
,&nbsp
17050
US
Doug Wolfberg is a founding partner of Page, Wolfberg & Wirth, and one of the best known EMS attorneys and consultants in the United States. Widely regarded as the nation's leading EMS law firm, PWW represents private, public and non-profit EMS organizations, as well as billing companies, software manufacturers and others that serve the nation's ambulance industry. Doug answered his first ambulance call in 1978 and has been involved in EMS ever since. Doug became an EMT at age 16, and worked as an EMS provider in numerous volunteer and paid systems over the decades.
Read more