Douglas Wolfberg
Primary tabs
Google
Douglas M. Wolfberg,
Attorney at Law
Douglas
Wolfberg
Page, Wolfberg & Wirth, LLC
Office

: (717) 691-0100
Fax

: (717) 691-1226
5010 E. Trindle Road, Suite 202
Mechanicsburg
PA
,&nbsp
17050
US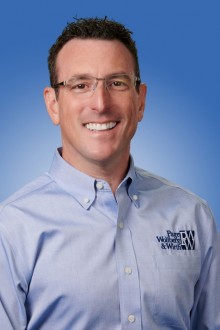 Doug Wolfberg is a founding partner of Page, Wolfberg & Wirth, and one of the best known EMS attorneys and consultants in the United States. Widely regarded as the nation's leading EMS law firm, PWW represents private, public and non-profit EMS organizations, as well as billing companies, software manufacturers and others that serve the nation's ambulance industry. Doug answered his first ambulance call in 1978 and has been involved in EMS ever since. Doug became an EMT at age 16, and worked as an EMS provider in numerous volunteer and paid systems over the decades. Doug also served as an EMS educator and instructor for many years.
After earning his undergraduate degree in Health Planning and Administration from the Pennsylvania State University in 1987, Doug went to work as a county EMS director. He then became the director of a three-county regional EMS agency based in Williamsport, Pennsylvania. He then moved on to work for several years on the staff of the state EMS council. In 1993, Doug went to the nation's capital to work at the United States Department of Health and Human Services, where he worked on federal EMS and trauma care issues. Doug left HHS to attend law school, and in 1996 graduated magna cum laude from the Widener University School of Law. After practicing for several years as a litigator and healthcare attorney in a large Philadelphia-based law firm, Doug co-founded PWW in 2000 along with Steve Wirth and the late James O. Page. As an attorney, Doug is a member of the Pennsylvania and New York bars, and is admitted to practice before the United States Supreme Court as well as numerous Federal and state courts. He also teaches EMS law at the University of Pittsburgh, and teaches health law at the Widener University School of Law, where he is also a member of the school's Board of Overseers.
Doug is a known as an engaging and humorous public speaker at EMS conferences throughout the United States. He is also a prolific author, having written books, articles and columns in many of the industry's leading publications, and has been interviewed by national media outlets including National Public Radio and the Wall Street Journal on EMS issues. Doug is a Certified Ambulance Coder (CAC) and a founder of the National Academy of Ambulance Coding (NAAC). Doug also served as a Commissioner of the Commission on Accreditation of Ambulance Services (CAAS).
In his free time, Doug is an avid bicyclist and musician.