James O. Page - August 7, 1936 - September 4, 2004
Google
James O. Page - August 7, 1936 - September 4, 2004,
Attorney at Law
James O.
Page - August 7, 1936 - September 4, 2004
Page, Wolfberg & Wirth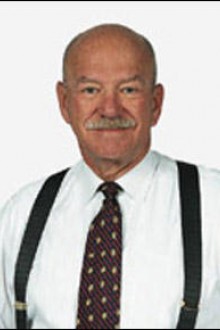 Jim Page is considered one of the founding fathers of modern day emergency medical services.  He devoted his entire life to serving others and was truly the "conscience" of EMS nationwide – never hesitating to call out mediocrity when he saw it, setting an example of service for all of us to follow.  Jim's legacy of excellence in patient care and public service carries on after his death, through the hundreds of books, articles, magazines, and videos that he produced and, most importantly, through the literally thousands of lives that he touched and mentored into the EMS leaders of today. 
Jim began his fire service career in the Los Angeles County Fire Department in 1957. He served in numerous locations and roles while working his way through the ranks and completing undergraduate education and law school at night. He became a licensed California attorney in 1971.
In 1971, Jim was assigned by his department to coordinate the countywide implementation of paramedic rescue services. At the same time, he served as technical consultant and writer for the "Emergency!" television series. In 1973, he resigned from the fire department to accept the new position of Chief of EMS for the State of North Carolina.
Jim spent the next ten years based on the east coast. In 1976, he was selected as Executive Director of the non-profit ACT (Advanced Coronary Treatment) Foundation. In 1979, he founded, along with Keith Griffiths, JEMS (Journal of Emergency Medical Services), to this day, one of the world's most respected source of information for EMS leaders and providers. 
In 1984, Jim returned to the California fire service as Fire Chief for the City of Monterey Park (in Los Angeles County) while maintaining a leadership role in JEMS. In 1989, he retired from Monterey Park and returned full-time to JEMS shepherding the magazine through many positive changes and growth in circulation. 
Over the years, Jim Page wrote six books, more than 400 magazine articles and editorials, and gave more than 800 public speeches. He established and funded an EMS educational foundation at Palomar College near San Diego. In 1995 he was honored by the International Association of Fire Chiefs when they created the annual "James O. Page Award of Excellence." In 2000, he was featured by Fire Chief Magazine as one of the 20 most influential fire chiefs of the 20th Century.
While continuing to serve as publisher emeritus of JEMS and its new sister publication, FireRescue Magazine, Jim joined Steve Wirth and Doug Wolfberg as a founding partner of Page, Wolfberg and Wirth – the first law firm in the nation devoted exclusively to EMS law. Jim was a devoted father of four, grandfather of six, a private pilot, and a collector of vintage fire and rescue equipment – including his beloved Rescue 11, which he drove visiting fire and EMS agencies throughout the nation in the last years of his life.
Sadly, Jim Page died unexpectedly on September 4, 2004 while swimming at a health club in Carlsbad, California. The high standards of excellence in the practice of law and ethical decision-making that he set – never forgetting that the patient is who EMS is all about - carry on to this day in all aspects of PWW"s work representing hundreds of EMS agencies in every state and territory of the United States. 
To read more about Jim's life and legacy, please click here.
(Written September 5, 2004)