Lisa W. Bernhard
Primary tabs
Google
Lisa W. Bernhard,
Chief Administrative Officer
Lisa
Bernhard
CPA
Page, Wolfberg & Wirth, LLC
Office

: (717) 691-0100
Fax

: (717) 691-1226
5010 East Trindle Road, Suite 202
Mechanicsburg
PA
,&nbsp
17050
USA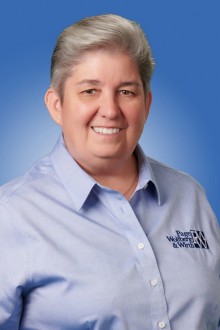 Lisa is the Chief Administrative Officer for Page, Wolfberg & Wirth, LLC.  A Certified Public Accountant (CPA), Lisa has been involved in accounting and tax matters for over 30 years. She began her career as an auditor with KMG-Main Hurdman (now KPMG LLP) in 1982. After becoming a CPA, Lisa worked as the assistant controller of a private corporation, and eventually became Chief Financial Officer of the $60 million company.  In 2000, Lisa went into private practice as a CPA and provided business accounting services as well as tax preparation for individuals, partnerships and corporations.

At PWW, Lisa is responsible for the overall business management of the firm.  Lisa supervises the firm's administrative staff, oversees all aspects of the firm's human resources management and works closely with the firm's partners in business planning and related issues.  When not busy managing the business of PWW, Lisa is also available to assist the firm's clients as a consultant on a wide range of matters.

Lisa graduated from Bloomsburg University in May 1982 with a degree, cum laude, in Business Administration - Accounting.  A CPA since 1984, Lisa is also a member of the Pennsylvania Institute of Certified Public Accountants.  When not at work, Lisa enjoys tennis, golf, skiing, soccer, traveling and photography, and is a board member of a local charitable organization.