Matthew Konya
Primary tabs
Google
Matthew Konya,
Attorney at Law
Matthew
Konya
Page, Wolfberg and Wirth
Office

: 7176202690
Mobile

: 7174407435
Fax

: 717-691-1226
5010 E Trindle Road, Suite 202
Mechanicsburg
Pennsylvania
,&nbsp
17050
United States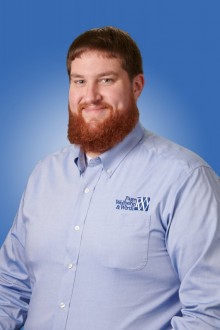 Matthew Konya is an associate attorney with the National EMS Law Firm of Page, Wolfberg & Wirth, LLC. The firm represents ambulance services, municipalities, fire departments, hospitals and other EMS industry organizations on a wide range of issues.
Matthew joined Page, Wolfberg & Wirth in 2017 following his graduation from law school. At PWW, Matthew works with the firm's clients on a wide range of legal issues that affect the EMS industry. Matthew is licensed to practice law in Pennsylvania.
A 2010 graduate of The Pennsylvania State University, Matthew majored in Criminal Justice before attending law school. While at Penn State, Matthew coached high school speech and debate teams across Pennsylvania. Matthew earned his J.D. from Widener University Commonwealth Law School in 2017. While in law school, Matthew was involved with the Wills for Heroes Program, the Student Bar Association, where he served as Executive Vice President, and the Environmental Law and Policy Society. Among other community service projects, Matthew helped construct a butterfly habitat on his law school campus. During summer breaks from law school, Matthew interned at the Perry County District Attorney's office.
Matthew started in EMS over 10 years ago, when he obtained his first responder certification. During summer breaks from college Matthew served as Health Officer at a resident Cub Scout camp. Matthew obtained his EMT certification at Penn State, and then worked full time as an EMT for three years before attending law school. Currently, Matthew works as an active EMS practitioner on a part-time basis.
Matthew resides in Hagerstown, Maryland. In his free time, he enjoys reading, hiking, backpacking and exploring the Pennsylvania wilderness.