Steven Johnson
Primary tabs
Google
Steven M. Johnson,
Director of Reimbursement Consulting
Steven
Johnson
Page, Wolfberg & Wirth, LLC
Office

: 717-620-2689
Fax

: 717-691-1226
5010 E Trindle Rd., Ste. 202
Mechanicsburg
Pennsylvania
,&nbsp
17050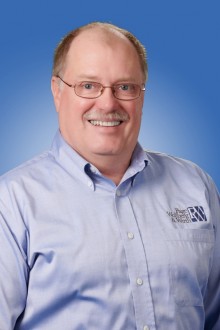 Steve began his career in the EMS industry in 1985, gaining valuable experience while serving as an EMT and later as Director of a municipal ambulance service in Minnesota. As an ambulance service manager, Steve established his expertise in areas of operations, billing and administration.  
Steve also has significant EMS educational experience. He established and served as Training Coordinator and Lead Instructor for a State Certified EMS Training Institution for EMTs and First Responders.  
Steve served on both the Rules Work Group and the EMS Advisory Council to the Minnesota State Department of Health.
He joined the staff of a large, national billing and software company, where he was a frequent lecturer at national events and software user group programs. For over seven years, Steve served as Director of a national ambulance billing service and was responsible for all aspects of managing this company, including reimbursement, compliance and other activities for ambulance services throughout the nation.
Steve served as founding Executive Director of the National Academy of Ambulance Coding (NAAC), overseeing all activities of the Academy, including the Certified Ambulance Coder program, the nation's only coding certification program specifically for ambulance billers and coders.  
As the Director of Reimbursement Consulting with Page, Wolfberg & Wirth, Steve is involved in all facets of the firm's consulting practice. Steve works extensively on billing and reimbursement-related activities, performing billing audits and reviews, improving billing and collections processes, providing billing and coding training, conducting documentation training programs, and performing many other services for the firm's clients across the United States.  
Steve is also a licensed private pilot, and enjoys an active role in his church.