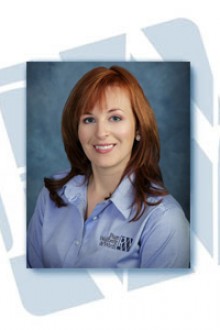 Quick Update From HCCA Healthcare Enforcement Compliance Institute in D.C.
As PWW's own Compliance Queen, I have been in Washington D.C. this week at the Healthcare Enforcement Compliance Institute.  I've been hearing from the Chief of the DOJ Criminal Division, the Director of the DOJ Civil Division, a CMS Deputy Director, OIG investigators and many others involved in enforcing Medicare's rules.  Here's what you need to know:
While 2017 has brought changes in Washington, one thing has NOT changed- the focus on combatting healthcare fraud.  Compliance programs that foster a culture of compliance are the best way to proactively prevent fraud in your agency.
All DOJ prosecutors and investigators are being trained in analyzing and using data to identify fraudulent billing.  Analyze your data to spot trends and changes early- detect issues before the government does.
The government wants to know about your problems.  They want to work with and reward organizations that self-disclose. If you find an issue, come clean.  But call your legal counsel first!
Document your compliance activities.  Even when they find errors or mistakes, government investigators will not seek FCA liability if you can show that you are detecting and resolving issues through your compliance program.
UPICs are the new ZPICs. Unified Program Integrity Contractors have replaced Zone Program Integrity Contractors and are going to be less involved with routine audits and standard overpayment demands and focus more exclusively on suspected fraud.
CMS wants to make your life easier. (Yes, you read that right).  The new CMS Administrator wants to limit the MACs' ability to audit large amounts of claims for long periods of time, revise or remove unclear or unnecessary guidance, and focus enforcement on the actual bad actors.  Stay tuned to see how these changes play out…
Find out more about the changing landscape of fraud enforcement and learn the best ways to protect your agency at the abc360 conference this spring.