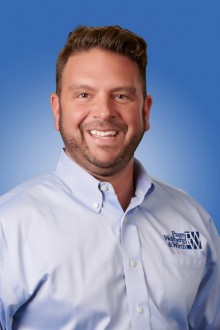 PWW HIPAA Guru Attends National Summit
PWW's Ryan Stark is on the road again, getting the latest on HIPAA. Today, he's at the 2018 HIPAA Privacy and Security Summit in Wilmington, DE where national experts are sharing late-breaking news.                                                                                                                                                                                                                                                                                                                                                          A top enforcer from the Office for Civil Rights (OCR) revealed the following tidbits:
HIPAA fines have just been adjusted - they've  gone up to almost $1.7 million per violation of a single HIPAA standard.
The results of the "Phase 2" random audits are in….providers are still deficient on risk analysis and providing access to patient records.
Ransomware actors are demanding less money per attack, but they're attacking a lot more – you need tested backups!
OCR is strongly considering eliminating the NPP acknowledgement signature – stay tuned.
To date, nearly 350,000 breaches have been reported, affecting over 202 million people.
OCR expects to receive 24,000 complaints in 2018 alone.
Find out much more from the 2018 Privacy and Security Summit in the Privacy Update at abc360 this spring.