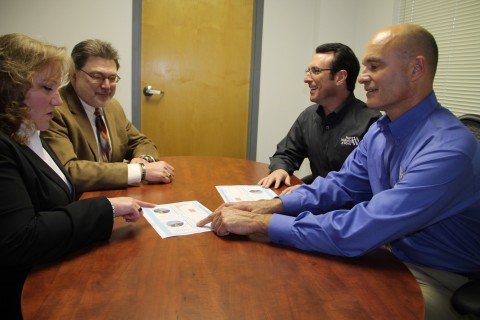 The law governing contracts, negotiations and other business issues between entities and/or individuals is known as transactional law. Transactions can range from simple facility transport agreements to complex arrangements involving joint ventures, sales of businesses or others, and can require careful and individualized review, drafting, and negotiation of transactional documents, as well as counseling and advice from experienced lawyers. Many transactions require continued support and updating to reflect the evolving relationship between the parties. 
PWW's attorneys can help you manage the planning, negotiating, and drafting of all necessary business transactions and documents so you can securely move forward with your business strategies in a fast-moving, competitive healthcare environment.
Some of our Business and Transactional Issue related professional services include:
Due Diligence (Buy and Sell)
Due diligence is the process of conducting an intensive investigation of an entity as one of the first steps in a pending merger or acquisition. In a company acquisition, due diligence would include fully understanding all of the obligations of the company: debts, pending and potential lawsuits, possible billing or compliance problems in the target company, leases, warranties, long-term customer agreements, employment contracts, compensation arrangements and more . Transferring ownership of a business—whether you are the buyer or the seller—can be a complex process and present risks to either party if not structured properly. Even for business-savy executives, it's all too easy to miss something important and potentially delay, or even jeopardize, the transaction. Our firm is experienced with helping our clients buy and sell companies and with the issues that arise in structuring and negotiating such agreements.
Business and Asset Valuation
In the event of a sale, acquisition or other disposition of ambulance and other business entities in the EMS industry, PWW's team of experts is ready to perform business and asset valuations in an effort to protect the interests of its clients throughout the process.  Business and asset valuation may also be important in joint venture arrangements, state and federal compliance investigations and in other situations.  
Venture Capital Counseling
PWW has experience in working with our clients to help them launch joint ventures and strategic alliances. Effective joint venture strategy requires careful attention to the unique needs, goals and strengths of both parties. And, in this day and age of aggressive healthcare compliance monitoring and enforcement, we counsel clients in structuring their arrangements to meet their legal obligations under a variety of state and federal laws, like the Anti-Kickback Statute and antitrust laws.  We help our clients identify their objectives, analyze the most appropriate form and scope of joint business activity, define the milestones to measure progress, and, in the end, form a business structure that accomplishes their needs. We understand the value of simple, flexible relationships that can adapt to changing business conditions and respond to the needs of the business partners.  We help clients negotiate investment terms with venture capital sources that meet their capital needs while maximizing their flexibility. We also counsel venture capital firms looking to invest in the EMS industry or Mobile Integrated Healthcare services.
Non-Profit and Tax Exempt Organizations 
PWW's Team is prepared to counsel non-profit and tax-exempt organizations on the unique issues confronting them as EMS providers in today's complex regulatory environment.  These issues include IRS Exempt Organization Laws and State Non-Profit Corporation Laws as they pertain to the EMS industry.  The Team's expertise allows for the complex to become simple as they navigate tax-exempt status filings, by-laws, articles of incorporation, articles of amendment, articles of merger and related documents to put into effect incorporation and fundamental change transitions.  We also work with nonprofit clients on state attorney general oversight issues.