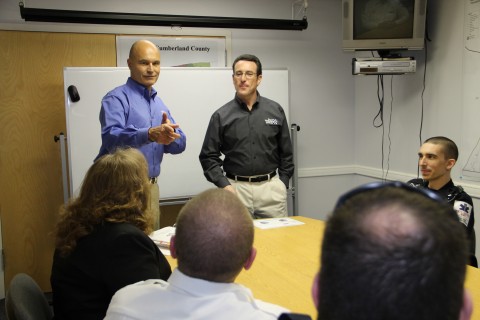 Page, Wolfberg & Wirth assists EMS organizations along the entire spectrum of compliance program development and implementation. We help EMS organizations and Mobile Integrated Healthcare agencies identify problem areas, draft policies and procedures, develop formal compliance plans, train their staff, monitor their programs and help them prevent, detect and resolve problems when they arise.
Some of our Compliance related professional services include:
Compliance Program Assessments
The PWW Team provides on and off-site ambulance billing and compliance program assessments for public and private entities.  These assessments are designed to help the client identify specific risks in its billing or compliance practices and will provide strategies for improvement in clear, no-nonsense terms that can be implemented immediately. 
New Compliance Program Development
PWW's Team assists EMS organizations with the development of compliance programs that are tailored to each organization's unique needs. We work with your staff to implement a fully functioning compliance program and help you properly monitor the results, allowing you to detect and resolve problems as they arise. We pride ourselves on providing practical and effective advice – not esoteric legal jargon. 
Medicare Audits, Hearings and Appeals
PWW's Team provides legal counsel and advocacy services to EMS organizations, medical transportation providers, billing agencies and others in response to Medicare audits and investigations. We represent our clients' interests in OIG investigations, prosecutions and other compliance-related enforcement activities, as well as the execution of Corporate Integrity Agreements (CIAs).  We can also serve as an Independent Review Organization (IRO) for entities under active CIAs through the Office of Inspector General.
Contracting, Pricing and Discounting Issues
PWW is prepared to assist you with all your ambulance contracting, pricing and discounting issues.
Ambulance services often enter into contracts with healthcare facilities to serve as the exclusive, primary or preferred provider of ambulance and medical transportation services. These facilities may include hospitals, skilled nursing facilities (SNFs), hospices, assisted living facilities, retirement homes and other skilled and non-skilled facilities. These contracts typically cover non-emergency ambulance transports, and may also cover wheelchair van trips, stretcher van services, and other types of medical transportation. A key consideration in entering into any type of ambulance service contract with a healthcare facility is to ensure that your organization maintains compliance with federal healthcare laws.  We can help our clients perform cost analyses and develop defensible strategies in pricing their contract transportation services to be compliant with the federal Anti-Kickback Statute and other laws that regulate pricing and discounting of services provided to healthcare facilities and other referral sources.