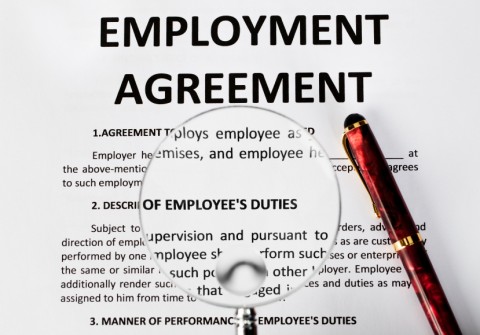 From the recruitment process to the termination process and throughout the employment life cycle, our experienced team of legal professionals will guide your EMS agency through the myriad of labor and employment laws that significantly impact all employers (and volunteer agencies) in today's work environment. From designing compliant employment applications and legally sound interview and hiring processes, to dealing with workplace discrimination and legal issues, to helping EMS agencies deal with union organizing campaigns and collective bargaining, to termination and employee separation issues, PWW covers all the bases for the wide range of HR issues facing EMS agencies today.
Some of our HR-related professional services include:
Employment Law
PWW attorneys advise EMS and Mobile Integrated Healthcare agencies on the full range of legal issues affecting the employment process.  This includes the hiring and recruitment process, such as designing legally compliant applications, interview and pre-employment testing processes. We also counsel clients on the legal issues associated with employee conduct (both on and off-duty), as well as discipline, termination and employee separation issues. 
Workplace Compliance Programs
The EMS workplace is subject to a broad web of state and federal laws that govern employment discrimination, wage payment issues, family and medical leave laws, employee benefits, workplace safety, and laws offering a range of "whistleblower" protections in the workplace.  PWW professionals are experienced both in the management of EMS agencies, and the laws that apply to them – allowing us to provide practical and solution-oriented advice to our clients.  We design comprehensive workplace compliance programs and conduct human resource audits to help our clients satisfy all of their legal obligations when it comes to workplace law.
Employment Discrimination
When EMS agencies become the target of workplace-related complaints or litigation, PWW can assist our clients in conducting workplace investigations when there are accusations of sexual harassment and other wrongdoing.  We also defend EMS employers before administrative agencies (such as the EEOC) and the courts when charges of unlawful discrimination based on age, disability, sex, race, national origin,  religion or other legally protected characteristics are raised. 
Pay Practices
We counsel clients on lawful pay practices under the Fair Labor Standards Act (FLSA), conduct on-site pay practice audits and defend employers in wage and hour claims.  We help agencies deal with the myriad of complicated pay issues such as overtime, sleep time, travel time, and exemptions from overtime.  We also assist volunteer and partial-paid EMS agencies in developing lawful incentive programs and in the transition to full or part-time paid staff.  We conduct pay practice audits to assess current compliance with wage and hour laws and provide recommendations for improving efficiency and legal compliance.  
Labor Law
PWW works closely with EMS agencies in the full range of issues they must confront during a union organizing campaign as well as situations where a labor organization is already in place.  We also assist EMS agencies in fulfilling their collective bargaining duties and draft Collective Bargaining Agreements on behalf of management.  We assist employers in the administration of those agreements and represent management in grievance and arbitration hearings. We also educate EMS employers and managers on lawful practices under the National Labor Relation Act.
Personnel Policies and Handbooks
PWW assists in preparing employee and personnel handbooks and other workplace manuals.  We write specific workplace related policies, tailored to your agency, such as absenteeism and leave of absence polices, policies on the use of cell phones and digital devices, social networking, employee conduct rules and other important topics that must be addressed in today's dynamic volunteer and career workforce.